Goddesses Past
How Long Did it Last?
Mother goddess figures date back to 25,000 years ago. Goddess-centered cultures flourished in many places from 10,000 years ago to 5,000 years ago, the Neolithic Era.
Goddess Gazette Get in on the Creation
Goddesses is interested in your submissions, suggestions, and comments. Click to send us email.
Great Goddess of Teotihuacan, Mexico, 1800 years ago, depicted at the center of an intricate mural. You're one click away from an amazing up-close view.
Alma Har'el began Free the Work as a way to free up the bidding by women for jobs as directors of commercials, long an all-boys club. Her Free The Bid pledge prompted brands and their agencies to include at least one woman among the three directors bidding for every commercial job. These commitments led to measurable increases in the number of women creators considered and hired for major ads. Now she and her collaborators at the FreetheWork.com community include television series directors, and creatives from more underrepresented backgrounds.
A staggering amount of plastic enters the ocean every year, over 8 million tons, notes Mimi Ausland, a co-founder of Free the Ocean. It is a problem of epic proportion. Mimi's website, FreetheOcean.com offers anyone the opportunity to have a positive impact by answering daily trivia questions that help you learn something new while having fun and also fund the removal of a piece of plastic from the ocean and coastlines. In her website's community section, guests from around the globe can play the Free the Ocean trivia game, fun that translates into actions that promote ocean health.
Survival of Goddesses

There are an amazing variety of goddesses whose names and attributes have survived via storytelling since prehistory. Everyone today still talks about Mother Nature and Mother Earth, who is none other than the Great Mother Goddess venerated for tens of thousands of years. Examples such as Athena, Demeter, Luna, and Venus remain well-known today.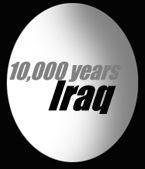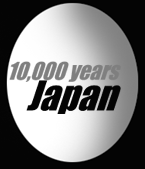 Goddess Bless You

Our human mission now is clearly to save Mother Earth for ourselves, other creatures, and our posterity. For reporting and commentary about scientific, social, technical, and educational steps to our future sustainable lifestyles on Planet Earth, drop in to our sister site Luvgreen
Archaeologist Falls Through Floor of Her Excavation
Neolithic archaeologist Marija Demeter takes a terrible tumble into previously unexplored levels deep within her excavation as she rushes to rescue artifacts of the experiences of humans who lived at the site 10,000 years in the past before a dam floods the area.