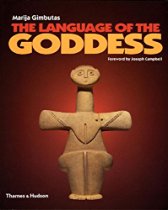 Steps toward understanding
Ancient symbols decoded
Renowned archaeologist's final years were aimed toward describing symbols she found on ceramics at many ancient sites.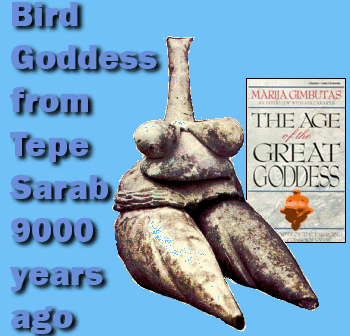 Snippets from...

Letters to Goddesses
Subject: 'Lost Goddesses Writing Found'

Dear Editor,

I was interested in the article featuring Marija Gimbutas' undiscovered paper...I have written a book, In Praise of Bees: a Cabinet of Curiosities (to read an excerpt click below), on the place of bees in human culture and briefly touch on early goddess myths and their connections with the Artemis cult and virgin bee priestesses in ancient Greece.

Elizabeth Birchall, PhD




EDITOR'S NOTES:

May 19, 2015, President Obama's interagency task force on the plight of pollinators issued a 65 page National Strategy to Promote the Health of Honey Bees and Other Pollinators (click strategy below).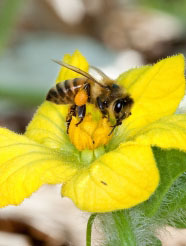 Goddesses editors referred author Elizabeth Birchall to the Pacifica Institute's Opus Archives, which is home to the complete collections of writings by Joseph Campbell and Marija Gimbutas, who is pictured below in a photo from the archives.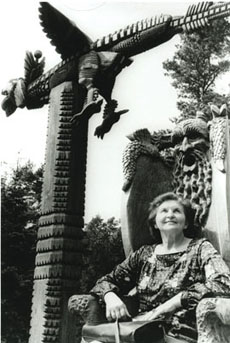 Dear Editor,
Please have a look at my short film Patriarchy explained by reproduction theory
shown below. It covers a subject overlooked by feminism - although crucial to it. You may be particularly interested in the latter portion, which touches on goddess times. My book covers that subject extensively.

Thanks, Julia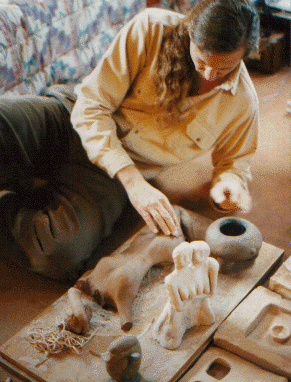 Dean Adams Curtis sculpts at his studio.
Intro:

Goddesses Editor

Dean Adams Curtis
"We feature the words of UCLA archaeologist Marija Gimbutas on the Goddesses home page as a constant reminder of our editorial policy and priority," states Goddesses Editor Dean Adams Curtis. "That policy and priority is to promote understanding of the fact that humans lived for three thousand years or more at peace with one another prior to the onset of the last five thousand years of war."
"If it was once so, hopefully we can all make it so again," Dean concludes. "Goddesses will continue to offer easy access to Marija's research into prehistoric goddess-worshipping civilizations. Hopefully this home page will also serve as a touchstone for you, perhaps as a place on the web you can recommend to people who may be curious when you tell them there was once three thousands of years of peace."



Another StudioinaStudio site.